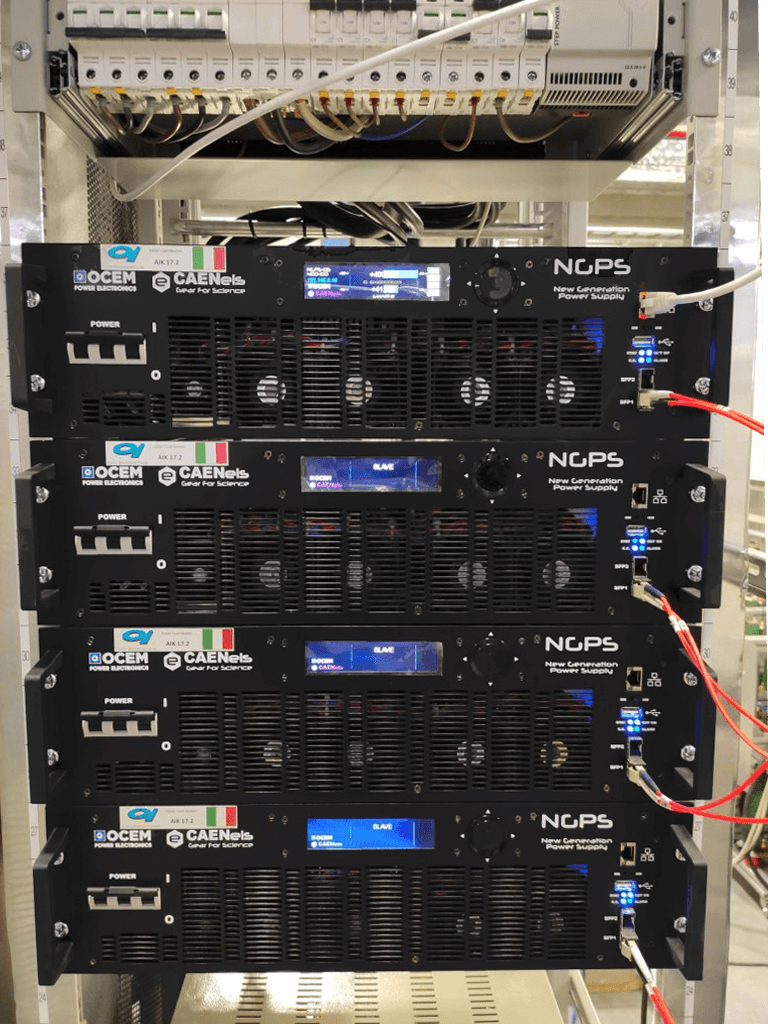 The CAEN group, together with Energy Technology s.r.l. (in a temporary grouping), was assigned the bid for the delivery of more than 140 different NGPS power converters rated at 10 kW, 20 kW and 40 kW, for the European Spallation Source (ESS) in Lund, Sweden, and the acceptance tests were recently completed.
CAEN ELS was at ESS this week to assist ESS in setting up and running NGPS modules in parallel architecture as well as configuring the measurement set-up for long term stability test that includes state-of-the-art Caenels CT-BOXes.
We had a great time working together with ESS team and we are looking forward to seeing this important installation running!