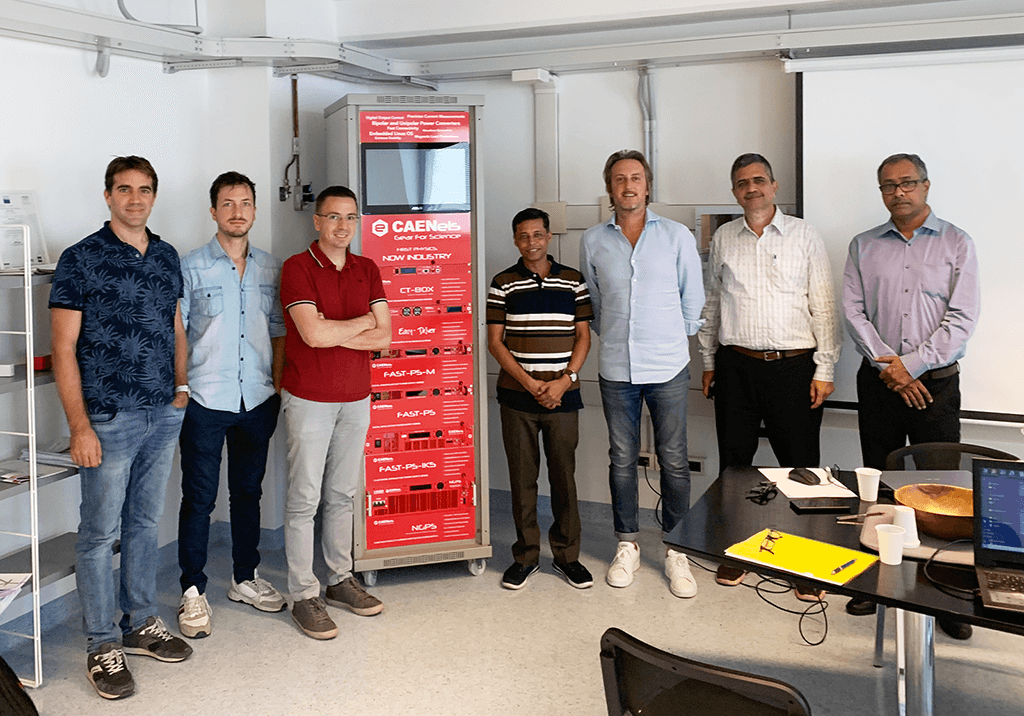 Following the opening of the Indian subsidiary, CAENspa India Private Limited, management and technical meetings have been carried at CAEN ELS' headquarters in Trieste from September 5th to September 7th.
All three sales responsibles, Chinmaya Patwardhan (Head of Sales – North & Central India), Deepak R. Gokhale (Head of Sales – West & South-West) and Debabrata Basak (Head of Sales – East & South East) attended the meetings and brought different aspects of sales, support and production in the Indian market to the table of discussion. The meeting was also attended by Massimo Venaruzzo, one of CAENspa India Directors.
We are greatly excited to expand our presence in the Indian territory with direct support, sales and development in order to better fulfill the customers' needs and requests in such an important market.
For more information about our new office, pleaes visit www.caen-india.in