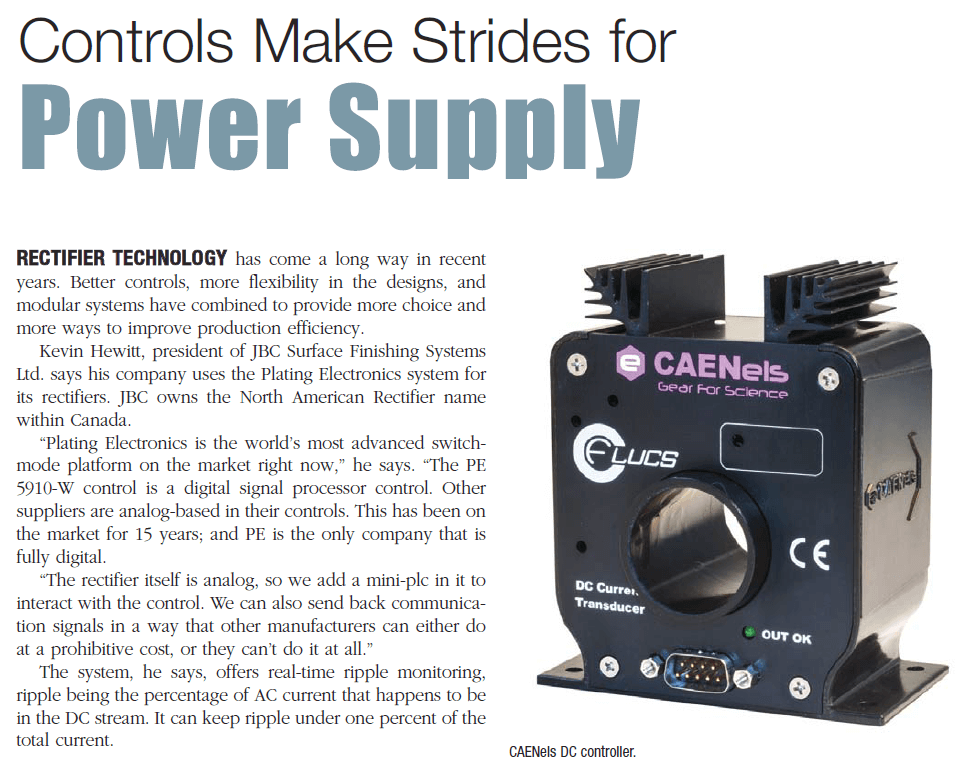 Erik Soiman, our North America Sales Manager based in New York (USA) at CAEN Technologies, Inc. was interviewed for the CFCM (Canadian Finishing & Coating Manufacturing) magazine in September and a part of his interview was released on the September-October 2017 issue.
Erik presented some of our technologies that could be used for the surface finishing as the power supplies and the 0-FLUCS current transducers.
You can read the article by clicking on this link:
CFCM Magazine – CAEN ELS Article

You can contact Erik at erik@caentechnologies.com or CAEN Technologies, Inc. at caenels@caentechnologies.com and ask for additional information on our products and the technology that best fit your specific application.