We are glad to announce that CAEN ELS has become one of the initial members of the MicroTCA Technology Lab at DESY (Hamburg, Germany).
The MicroTCA Technology Lab is one of seven Innovation Labs funded by the Helmholtz Association. DESY together with partners has created this User Innovation Lab.
The MicroTCA Technology Lab was founded with the mission to:
Make MicroTCA technology developed at DESY commercially available through industry partnerships
Foster widespread adoption of MicroTCA based solutions beyond research centers and facilitate industrial applications
Create an Enabling Space (show room, state-of-the-art demonstration/ test lab, co-working office) for the collaboration with clients from industry and research
Deliver product-oriented solutions according to customer specifications with a dedicated development team
You can visit the MicroTCA Technology Lab web page at the following link: https://techlab.desy.de/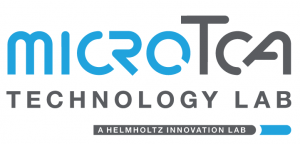 You can also get in contact directly with the MicroTCA Technology Lab at the following e-mail address:
Our team is excited to continue this long-lasting and fruitful collaboration with one of the major research centers worldwide!