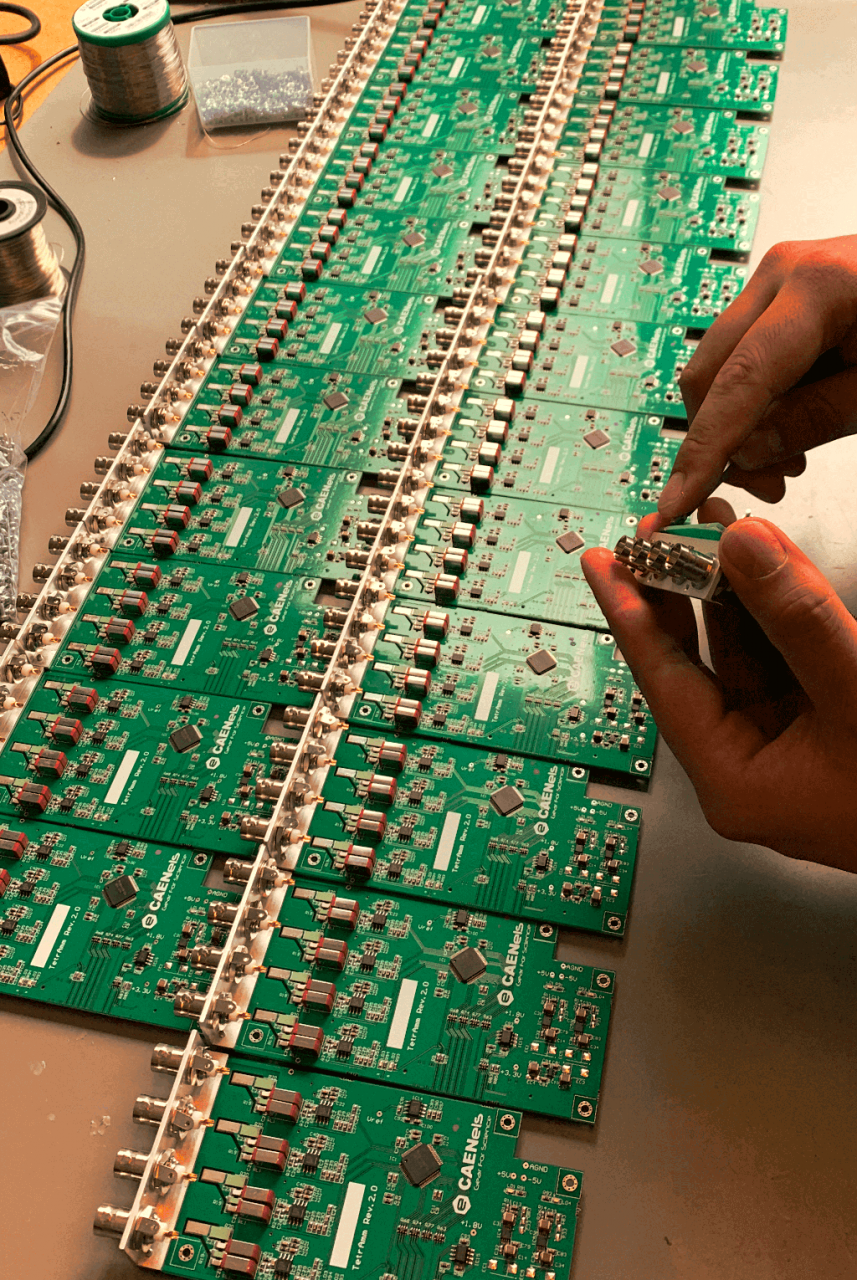 It is always such an immense honor to have the chance to play a role in what can be considered not only an outstanding project, but a revolutionary venture. For the past months, our current readout devices have been flying overseas to reach the laboratories of one of the largest research centers of the DoE of the United States: Argonne National Laboratory.
Indeed, we were proudly selected to provide the APS-U project with almost 250 TetrAMM units (the equivalent to 1000 channels) along with a tailored mounting kit allowing up to two TetrAMMs to be installed in a single 19" rack. These units will be connected to the GRID XBPM and will guarantee the readout of the beam position with extreme resolution and stability. You can find more info about the APS-U here.
The pictures below show the entire process we undertook from the very beginning: from the receipt of raw materials to the realization of the final product, from the design of custom-made solutions aimed to meet our client's needs to the final delivery.
Looking forward to our next project together!