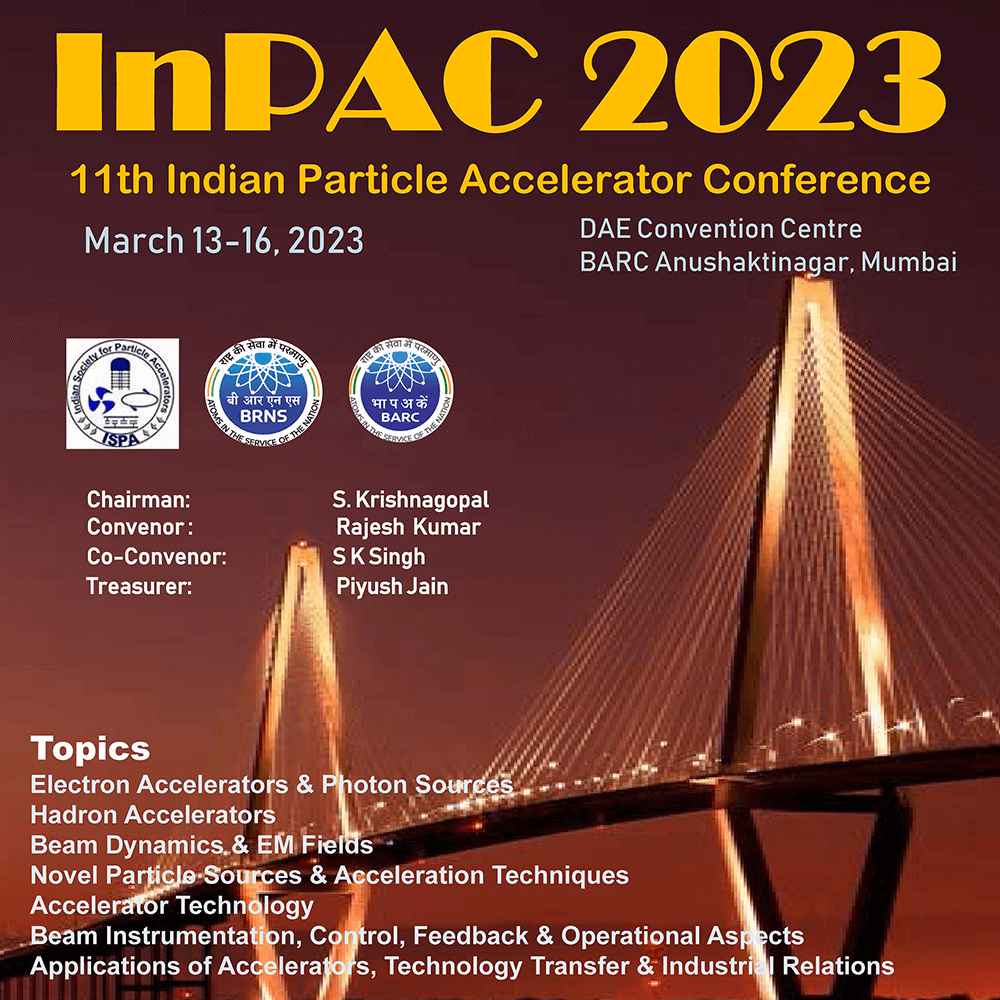 CAEN ELS is proud to be present at Indian Particle Accelerator Conference (InPAC 2023) with its partner CAENspa India.
InPAC is a biennial national event dedicated to the field of particle accelerators and related industry. The inaugural conference of the series was held in the year 2003 at Raja Ramanna Centre for Advanced Technology (RRCAT), Indore, India, which houses the only synchrotron radiation sources of India named Indus I and II.
Objective of the conference is to provide an ultimate platform to accelerator physicists & technologists of the country to exchange valuable experiences, expertise and knowledge. This platform also provides opportunity to share new ideas and recent developments among scientists and technologists, particularly younger generation, actively involved in design and development of frontier technologies in the field of particle accelerators.
The InPAC-2023 is the eleventh in series of conferences on particle accelerators organized under the aegis of Board of Research in Nuclear Sciences, Department of Atomic Energy and Indian Society for Particle Accelerators, is being organized at Bhabha Atomic Research Centre (BARC), Mumbai during March 13-16, 2023.
Attendees will learn about world-wide highlights in cutting-edge accelerator research and development, hear about new projects, gain the latest insights into accelerator facilities across the globe and, last not least, will have the opportunity to meet their peers and to make new business contacts. Over 500 delegates and 30 industry exhibitors are expected to attend this remarkable and noteworthy event. InPAC 2023 will offer the most complete review on new ideas, important results and ground-breaking technologies in the field of particle accelerator science and technology.
The downloadable conference poster can be found at this link.
Please visit the official InPAC 2023 website for more information!